NEST Agencies
With NEST you are gaining a partnership with true, proud, professional entrepreneurs. NEST maintains strict qualifiers to be accepted, and to continue as a member. Each agency must have a minimum production of $500,000 and a solid two year business plan just to qualify. Once a NEST member, they must demonstrate a strong business ethic and continue to grow their business with preferred supplier products.
Where Are NEST Members Located?
NEST is a national organization. We currently have representation across the country in 43 states.
Our largest concentrations of home-based travel agents are in:
Northeast- 31%, Southeast- 30%, Central – 16%, West – 14%, Southwest – 8%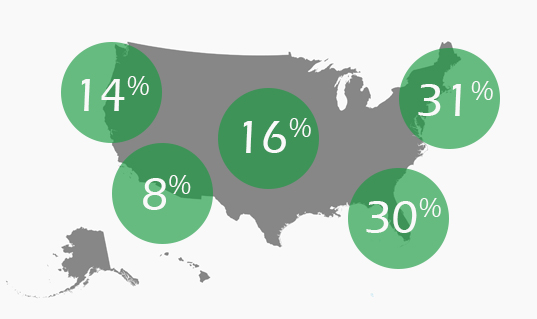 Join NEST
Home-based & proud today?
Or are you contemplating transitioning to the home? Join NEST to truly preserve your independence and enjoy extraordinary benefits.
Find Out More
Register Your Interest